Athlete List
Most Visited:
Kelly Sotherton
Kelly Holmes
Paula Radcliffe
Yelena Isinbayeva
Emily Pidgeon
F
Mo Farah
Jo Fenn
Svetlana Feofanova
Joanne Finch
Rebecca Finch
Laura Finucane
Megan Foley
David Forrester
Eden Francis
Camilla Freeman
Cathy Freeman
Bryony Frost
Kathryn Frost
Faye Fullerton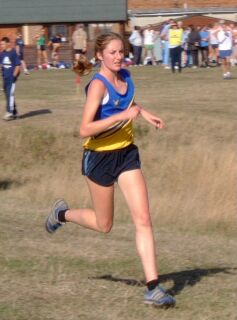 | | |
| --- | --- |
| Full Name: | Faye Fullerton |
| Born: | 31st May, 1984 |
| Club: | Havering & Mayesbrooke AC |
| Event: | Middle/Long distance, Cross-country |
| County: | Essex |
| Born: | //84 (Canterbury) |
| County: | Kent |
| Lives: | Upminster |
| University: | St Mary's College, Twickenham |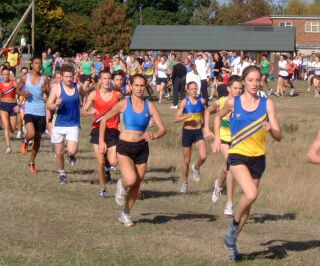 Personal Bests: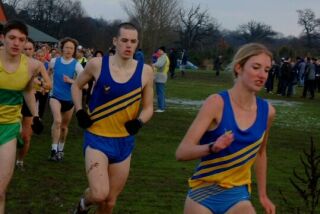 1997
Faye won the 11-12 year olds London Mini-marathon.
1998
Faye won the 13-14 year olds London Mini-marathon.
1999
Faye won the 13-14 year olds London Mini-marathon.
2000
Faye won the 15-17 year olds London Mini-marathon.
2001
Faye won the 15-17 year olds Borough London Mini-marathon.
2002
Faye was 4th in the Junior Women's race at the

English Cross-country Championships at Bristol's Ashton Court.
World Cross Country - Junior Women - 6km
The first athletes to test the course were the Junior Women in their 6km race.
As the athletes went into the final lap, Henrietta FREEMAN was running strongly and moving through the field, catching Faye FULLERTON, who for much of the race had been the Norwich Union GB Team's second scorer.
Faye FULLERTON came in one place behind Henrietta in 46th in 22:16 and said after the race:
"I'm quite pleased. It was a tough pace throughout the race but thestart was not as fast as I had expected. In the finishing straight I overtook six people because I knew that every position counts."
The Norwich Union GB Team finished in eighth place with 130 points, just two points behind France in seventh on 128 points.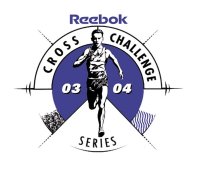 Faye was ? in the U20s race at the Reebok Inter-counties in Nottingham.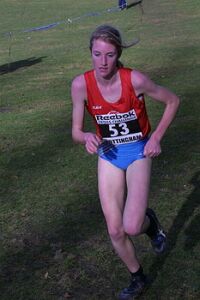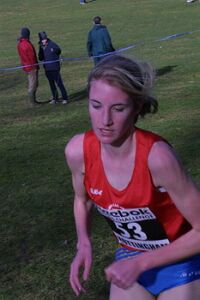 Faye in Nottingham
Faye won the 15-17 year olds Borough London Mini-marathon.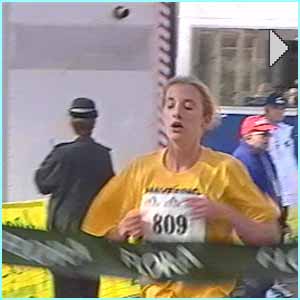 2003
Faye is currently living and training at St. Mary's College Twickenham as part of the Uk Athletics Endurance squad. She trains twice a day.
ENDURANCE CASE STUDY: ST MARY'S COLLEGE TWICKENHAM
Tucked away in a small corner of south west London, St Mary's college in Twickenham seems, at first, an unlikely base for some of the capital's brightest young endurance athletes, when you consider the college doesn't yet have an all-weather athletics track.
But sometimes, an over-emphasis on facilities can miss the point; St Mary's college is succeeding in nurturing young talent not due to space-age buildings, but thanks to a burgeoning partnership between UK Athletics, the EIS, athletes and coaches and the college.
Since 2002, St Mary's has been a satellite base for the EIS in London, offering applied physiology, strength and conditioning, physiotherapy, nutrition advice, performance lifestyle advice and medical care to a range of sports and teams, including the UKA Endurance athletes based there. Providing access to that level of service where athletes live and study, means that St Mary's is more than the sum of its parts, as Mick Woods, UKA Performance Centre Manager explains.
"It's become a one-stop-shop, if you like. Athletes can live here, study here and access key services from the EIS on a daily basis – whether it's physiology, strength and conditioning or physiotherapy.
"Even with medical care – we have EIS Medical Director Roslyn Carbon and our own physician Bruce Hamilton here for one session each every week - athletes know that they can access a doctor twice every week on site, not just for injury problems but for other matters," he said.
St Mary's has two full-time World Class Performance athletes based on campus – Mo Farah and James McIlroy. Beneath that top strata there is a group of World Class Potential athletes - Faye Fullerton, Charlotte Dale, Jemma Simpson, Stephen Murphy and Darren Sinclair, and they are all able to access support from the EIS on campus.
"The key to the whole setup is a team approach between UKA, athletes, coaches and the EIS," Woods says. "Because the athletes are here full time, it allows a greater deal of flexibility.
"If, for example, an athlete needs some strength and conditioning work, Raph Brandon, the EIS conditioning coach can normally fit around somebody's academic or training schedule. Similarly, that's the case with physiological and physiotherapy support too.
"Building up those relationships on a personal level helps enormously. Sometimes, accessing support can be as simple as just wandering by and having a five-minute chat with somebody at the EIS, but that can really benefit people."
Primarily Woods' role on campus is to make sure the athletes based at St Mary's get the level of service they need to succeed at the highest level by working with athletes, coaches and EIS support staff.
"I'd like to see St Mary's grow, by witnessing more athletes wanting to come and study here. The demand for funded scholarships and programmes is too high for us to cope with, but if we can attract athletes and encourage them to come and study here, hopefully they can benefit from the high performance environment."
With a new all weather track due to be laid St Mary's can only get better, according to Woods.
"From my point of view, I don't see any problems with the level of service we're getting from the EIS at St Mary's. We can always get our Performance and Potential level athletes into physiotherapy, strength and conditioning and physiology whenever necessary."
"You have a nice, compact campus and the local parks - Richmond Park and Bushy Park - are ideal for endurance athletes. It's already a really good training base for endurance athletes and with an all-weather track on the way, St Mary's can only improve."
Faye was 7th in the 1500m at the Spar European Junior Track and Field Championships.
BUSA
U23
3rd
Great North Mile
Gateshead
Senior
1st

Birmingham
U20
3rd
Liverpool
U20
3rd
European Cross-country
Pre-race: Euro xc: "This will be my fourth major cross country championship as a Junior – and I shall be a lot further on with my fitness in Edinburgh than I was for the Trial three weeks ago."

Faye was 5th in the Junior race at the European Cross-country in Edinburgh in a time of 16.07. Great Britain took the team Gold medal.
Faye said: "I'm really pleased! I wanted to finish in the top ten initially and then in the top five as I got fitter this winter. But after the Trial at Liverpool, I had to really ease off the training [as a precaution]. The crowd encouraged me; there were lots of faces I knew. I had a bad patch at the beginning of the second lap but then I picked up again, relaxed and just kept the momentum going. I was all-in coming into the finish, but knowing we had a Team medal kept me going."
Team Coach Angela Newport said: "Faye ran a brilliant race, too. The girls ran sensible races and were strong at the end. They ran with their heads, like experienced international runners."
2004
Faye Fullerton won bronze in a high class BUSA (British University Students Association) championships at Dundee. Lisa Dobriskey of Loughborough won by 9 secs in 23:48 from in-form Louise Damen, with Faye, representing St Mary's Twickenham third in 24:12, also picking up team silver.
At the English Nationals Faye Fullerton added the National U20 Cross Country title to her u17 title from 2001 at Durham, enjoyed another trip up North from her base at the UK Athletics Endurance Performance Centre at St Mary's University Twickenham. After a sluggish start she same through for a clear win by 15 seconds from Loughborough University-based steeplechaser Bryony Frost (Isle of Wight) over the very hilly course in Leeds.
But success wasn't as routine as it looked. Fullerton, does much of her training close to Hampton Court in West London. But she said of her race at what Yorkshire folk call the North's equivalent of Hampton Court: "I got the worst start; must have been in the 40s. I thought maybe I could still get a medal but I didn't think I could win until there was maybe a mile to go."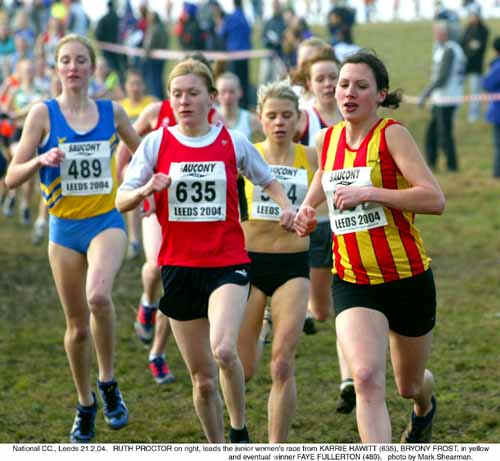 Caption: National cross-country Leeds 21.2.2004 RUTH PROCTOR on right, leads the junior women's race from KARRIE HAWITT (635), BRYONY FROST, in yellow and eventual winner FAYE FULLERTON (489).
| | |
| --- | --- |
| | Faye was 4th in the Senior Women's 4km at the Reebok Inter-counties in Nottingham, in a time of 14:12. She battled to catch the World Cross Country team selectors' eye. But with UK not committed to sending a team in this event and only considering athletes capable of sub-16m 5km pace she looks out of luck in making her first World Cross as a senior. |

Preview: Faye Fullerton (Havering Mayesbrook AC) replaces Lisa Dobriskey in the Senior Women's 4km race. Fullerton, who is based the UK Athletics Endurance Performance Centre at St Mary's, was part of the Gold medal winning Norwich Union GB Junior Women's Team at last year's European Cross Country Championships with an individual fifth place and makes her Senior debut. She finished fourth in the 4km race at the Reebok UK Inter-Counties Championships, supported by Anchor, in Nottingham on 6 March.
Faye Fullerton also acquitted herself well on Sunday in the World Cross Country Championships in Brussels. Called into the team at short notice after a withdrawal Faye tackled the 4km race, 24 hours after the GB women's team won bronze in the long course 8km event. Faye finished 66th, after lying 40th at half way and told the UKA website "It was OK. I didn't go off too hard because obviously I had looked at the course a couple of days ago and knew that by the time our race came round it would be like a bog. On the second lap, they just wound it up. It got faster and faster and I found it hard to go with the pace. It was a good experience – my first Senior race. I'm happy with how I ran."
Faye Fullerton was a member of the gold–medal winning GB Students team on Sunday which triumphed at the World University Cross Country Championship in Italy on Sunday. Faye finished 11th overall, just seven days after making her GB senior debut in the Senior Women's 4km event at the IAAF World Cross Country Championships. This time the distance was 6.5km and Faye's finishing time of 22:53 made her fourth GB scorer as Louise Damen (Bournemouth AC and Loughborough University) finished second in 22:11, five seconds behind the Moroccan winner. Britain finished as the top team thanks to Kate Reed, fourth in 22:20 and Collette Fagan, eighth in 22:48, just five seconds and three places ahead of Faye. The GB students' squad was completed by Freya Murray, 18th in 23:10.
Faye Fullerton took part in the historic Oxford meeting that marked the 50th Anniversary of Roger Bannister's epic first sub-four minute mile. Her time of 4m 37.41s took her into the all-time UK women's top 50 and suggests that her 1500m PB of 4m 20.22s is in line for revision.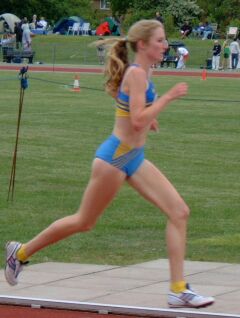 She returned to international action two days later to contest the mile again this time on the road, in the Balmoral mile event, finishing seventh in a high quality race won by Kelly Holmes.
Pre-race: The first three athletes home in the Senior and Junior races will be automatically selected for the Norwich Union GB Team for the Spar European Cross Country Championships which take place in Heringsdorf, Germany on Sunday 12 December.

Faye Fullerton was ? in the Senior Women's race at the Reebok Cross Challenge race at Parliament Hills, London.

The mould for the women's 5 km race was set early on as favourite Hayley Yelling (Windsor, Slough, Eton and Hounslow) took it out from almost the start. Yelling, who helped Britain to win the team Gold medals in the senior women's championship at the Europeans in Edinburgh last December, held a commanding lead at the half-way stage with Natalie Harvey-Firth (South London Harriers) in second spot just ahead of Kate Reed (Bristol and West) with Faye Fullerton (Havering Mayesbrook), Helen Clitheroe (Preston), Charlotte Dale (Invicta East Kent) and Susan Partridge (City of Glasgow) in pursuit.
2005
Faye Fullerton (Havering Mayesbrook) took individual senior gold in the Essex XC Championships at Basildon.
2006
Faye finished 15th representing England in the Senior Women's 6km race at an international meeting in Elgoibar, Spain.
2007
| | | | | |
| --- | --- | --- | --- | --- |
| 27th January | Southern XC | Holkham Hall, Norfolk | Senior | 4th |
| 10th March | National XC | Sunderland | Senior | 5th |