Athlete List
Most Visited:
Kelly Sotherton
Kelly Holmes
Paula Radcliffe
Yelena Isinbayeva
Emily Pidgeon
C
Ben Challenger
Dwain Chambers
Linford Christie
Danielle Christmas
Sarah Claxton
Hestrie Cloete
Ben Coldray
Siobhan Coleman
Kim Collins
Alex Cornwall
Jessica Coulson
Melissa Courtney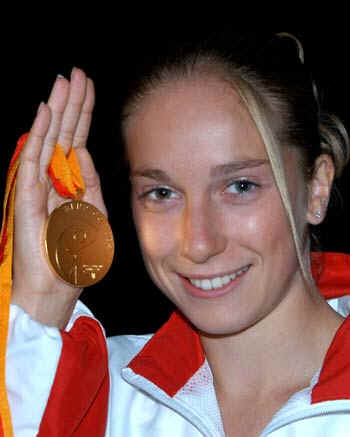 Personal Bests/Colour-code key: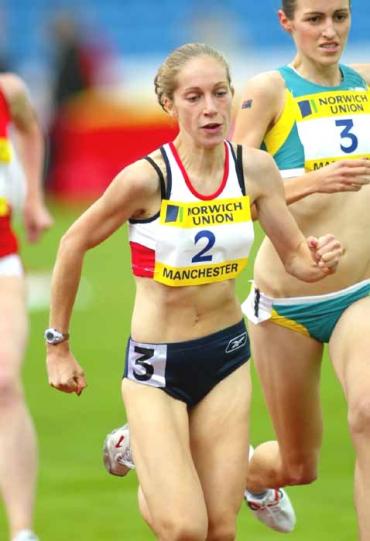 Cross-country
Outdoor Flat - women's only
400

m

800m
2:08.0
1500m
Indoor Flat
800m
1500m
3000m

On camp with Kelly
Winter 2001-2002
| | |
| --- | --- |
| | As an Under 15, Dani was 3rd in the series. |
Danielle was 6th at the English Schools Cross-country Championships in Hylands Park, Chelmsford in 14:02.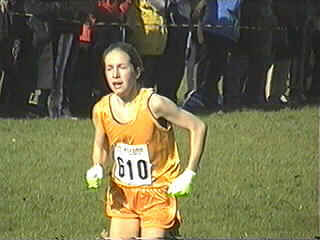 Winter 2002-2003
| | |
| --- | --- |
| | Danielle won the U15 girls race in the 2002-2003 Reebok Challenge series at Belfast, in a time of 13:40. She was also 5th at Nottingham and 7th at Margate and Liverpool. |
Danielle was 10th in the Inter Girls' race at the English Schools Cross-country Championships (Stanmer Park, Brighton) in March.
Summer 2003
Danielle won the 1500m at the Surrey Schools Athletics Championships.
Winter 2003-2004
Danielle was 7th in the South of England Cross-country U17s Race at Parliament Hill, London in a time of 21:20.
At the English Nationals, Danielle was 5th.
Pre-race: Nottingham: Danielle Christmas (137) was fifth in the English National and has benefited from international races in Spain and Belgium this winter in England and South of England representative teams.
Danielle was 2nd in the U17s race at the Reebok Inter-counties in Nottingham.
Summer 2004
In March, Danielle was 4th in the Inter Girls' race at English Schools in Maidstone, Kent.

English schools T&F: Danielle Christmas wins the Inter Girl's 1500m
Surrey's Danielle Christmas, streaked ahead to win the Intermediate Girls' 1500m at the English Schools Track and Field Championships in Gateshead with a 2 second margin, in an extremely high-class field, with a national standard time of 4:24.77. Danielle's heat, where she qualified 2nd, was an incredibly close race, with just 1 second separating the 4 qualifiers.
The British Schools International took place at Melbourne Park Athletics Centre, Chelmsford on Saturday 17 July, in cold and wet conditions.

Danielle

Christmas

from Surrey won the 1500m in a time of 4:24.2, ahead of Welsh Schools Champion Non Stanford, who finished second in 4:25.85.
Charlotte Best and her club-mate Danielle Christmas led Great Britain to victory against Australia in an Under-20s international on Saturday.
The two friends travelled together to Manchester and Christmas came away with victory in the 1,500 metres, while Best won the 800m.
Best actually sealed victory for Britain in the match by being part of the victorious 4x400m relay team which gained the winning points after it was all-square going into the last event.
Christmas, from Horley, set a new personal best and club record a week earlier by gaining silver in the 1500m at the Under-20 National Championships in Bedford.

Winter 2004-2005
Danielle was 3rd in the Junior Women's Great North Mile race in Newcastle in September.
KELLY'S HEROES
ELATED Crawley Athletics Club stars Danielle Christmas and Charlotte Best have been earned themselves a unique chance to learn how to become an Olympic champion.
They have been selected as part of a squad of only eight from Great Britain to train for a month in South Africa with double gold medallist Kelly Holmes.
Christmas and Best were among 15 of the best young middle distance runners who went for interviews with Kelly and chiefs from UK Athletics in Birmingham.
And they made the final eight, based upon attitudes to running as decided by Kelly herself.
They will fly out to Kelly's main training base in Potchefstroom, 90 minutes south west of Johannesburg on October 25.
The camp is organised by UK Athletics and is sponsored by Norwich Union.
Kelly said: "I have planned this camp since January and am very pleased that Norwich Union have agreed to fund my initiative.
"I am as keen as ever to show the next generation of athletes all sides of being a full-time athlete, both good and bad and hope these girls will enjoy the experience and return with a strong determination to success."
National Under-17s 800 metres and English Schools Under-17s 1,500m champion Christmas, 16, from Horley said: "It's an amazing opportunity to do warm weather training and altitude.
"Kelly Holmes really deserves her success – she's a real inspiration to most sports people, not just athletics and I am really looking forward to working with her.
"It would be good to make the Olympics and it's a case of sticking with athletics as long as my body allows."
She will be taking college work out with her to keep up with her A-level courses she has just started at Reigate College.
Christmas was on BBC1 TV on Saturday when she represented England against the home countries in the Junior Women's Great North Mile, finishing third behind Scotland's Morag Maclart and Azmera Gerezgi from the Republic of Ireland.
Golden girl Holmes gave another great example to her young unstudies, winning the Senior Women's race.
Best, 19, from Salfords, is a former national Under-17s 800m champion and won a bronze at the National Under-20s Championships this year.
She said: "To learn from someone like Kelly herself will be amazing. It will be springtime out in South Africa which will be nice and will be great to have a month's view of a full-time athlete.
"It will be nice to be with a friend (Danielle) and is great for Crawley Athletics Club."
Christmas' dad is club chairman Nigel. he said: "It's a trip of a lifetime for the girls. It's not just a training camp. It will give them an education into what life is like as a full-time athlete so they will learn about psychology, diet and physiotherapy.
"It's tremendous for our club to be supplying 25 percent of the athletes for this venture and it is a big achievement for their coach, Charlotte's father Mark."
H
OLMES SELECTS CRAWLEY STAR
DANIELLE Christmas has been selected in a elite group of eight U20 runners to take part in a training camp with double Olympic champion Kelly Holmes and is to travel to South Africa on October 25.
The Camp is in Potchefstroom where Holmes, who won gold at 800m and 1500m in Athens, has been based for her major training for the past eight years.
During the four week experience, the girls will gain an insight into Holmes' vast experience in aspects such as nutrition, physiotherapy, medical issues, training methods and other areas of living as a full-time athlete. Prior to departing for South Africa, the girls will attend a camp get-together day at Crystal Palace on October 16.
Here they will be given medical assessments, meet the camp supervisors and other members of the 'On Camp with Kelly' management team.
Holmes said of the camp: "I have planned this camp since January and am very pleased that Norwich Union have agreed to fund my initiative. I am as keen as ever to show the next generation of athletes all sides of being a full time athlete, both good and bad and hope that these girls will enjoy the experience and return with a strong determination to succeed."
Christmas, who came third in the junior women's race at Great North Mile run in Newcastle at the weekend, said: "It is amazing to be selected.
"We were selected on our determination and attitude towards athletics. I know all the other girls because we all race with each other. Kelly Holmes is a real inspiration and it shows what you can achieve with a lot of hard work."
CHRISTMAS AIMS FOR COMMONWEALTH MEDAL
CRAWLEY Athletics Club runner Danielle Christmas is enjoying the time of her life after completing a month's special training camp with Olympic gold medallist Kelly Holmes.
The Horley 16-year-old returned home from South Africa on Saturday brimming with confidence after her incredible experience.
But instead of putting her feet up and enjoying a well-earned rest, on Monday the middle-distance star repacked her bags and left for Melbourne, Victoria in Australia.
She has become one of only two young athletes in the whole of Sussex to be selected to represent England in the forthcoming Commonwealth Youth Games.
Christmas will be supported Down Under by her dad Nigel, who is chairman of Crawley AC.
She has been selected to run in both the 800 metres and the 800m leg of the medley relay.
Speaking on her way to meeting up with her team-mates at Heathrow Airport on Monday morning, she said: "I want to get a medal and give it my best shot and see what happens."
It was this never-say-die attitude which helped her become personally selected by Kelly Holmes to become one of only eight British runners to go to the training camp, held in Pottsdam near Johannesburg and sponsored by Norwich Union.
There the group experienced what life would be as an international athlete.
As well as physical training, the girls learned about the correct mental approach to take.
And during the course of the month they were joined by a group of top young South African runners, which gave a good example of the importance of mixing well and sharing with other athletes.
Christmas, an AS-level pupil at Reigate College, said: "The whole trip was special.
"Kelly Holmes gave us a talk on race tactics. She gave each person individual tips, which was really good.
"We got on well among ourselves and it was interesting when we trained with the South Africans.
"They don't have the same funding system like we have.
"A couple of girls were from shanty towns, but were really good athletes.
"It was an amazing experience as we were shown what it is like to be a full-time international athlete.
"And now I know what it is like, that is what I want to do.
"I had an ankle injury for the first couple of weeks which was quite frustrating as I couldn't do all the runs.
"But I did special aqua-training and gym work to keep myself fit."
Christmas now cannot wait to put her newly-learned experience into practice. She said: "It was perfect preparation for the Commonwealths as we did altitude training."
And in between all the work of the camp and socialising with her colleagues, she even found time to catch up with some of her college work, which she took out with her.
Danielle competes for England in the 800m on Thursday, December 2.
CHRISTMAS TAKES GOLD IN AUSTRALIA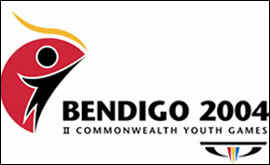 Inspired by spending a month with Double Olympic Champion Kelly Holmes in South Africa, Danielle Christmas has taken Gold in the 800m at the Commonwealth Youth Games in Australia, holding off South African fellow 'On Camp With Kelly' participant Angela Wagner, who had to settle for 3rd.
Christmas, capped a successful year that has included winning English Schools and AAA titles, she scorched to victory in a time of 2:10.38.
HAPPY CHRISTMAS FOR OUR DANIELLE

Crawley Observer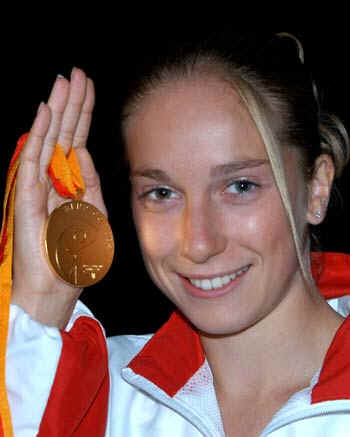 CRAWLEY Athletics Club star Danielle Christmas is celebrating the biggest win of her career.
On Friday she won the 800 metres gold at the Commonwealth Youth Games in Australia.
It came straight after spending a month training with Olympic gold medallist Kelly Holmes at a special camp in South Africa.
Competing for England at Under-19s level in Melbourne, in Victoria, she overcame her faster rivals to scrape home in the last 20 metres.
She spoke exclusively to the Crawley Observer just one hour after arriving home from Down Under on Monday afternoon.
A-level student Christmas, 16, from Horley said: "I flew over expecting to get a medal but I felt so good in the days leading up to the race I decided to go for gold.
"I knew one of the girls, South African Angela Wagner, had run two seconds faster than me and was favourite to win.
"But I felt I could run faster than my previous best because of the training I have had.
"It was a slow first lap and I just hung in there.
"With 200m to go I found myself jointly in the lead with an Australian opponent.
"I was expecting Angela - who I got to know at the camp in South Africa - to catch up, so I saved something for the finish. But it was the Australian who drew level with me with 20m to go and I had to duck for the finishing line."
Christmas won in the relatively slow time of 2.10.37s, comfortably outside her personal best of 2.08.0s
She said: "It was so close on the line I had to ask if I'd won and it didn't really sink in - in fact it still hasn't now!"
Just two hours later Christmas was in action again, running another 800m in the medley relay.
Ironically she was again pitted against her Australian rival in the final straight, but this time lost out at the end, 100th second behind in fourth place.
She said: "I could feel the tiredness of the previous race in my legs, but still went for it and in fact finished in a faster time than in the individual event."
Her gold medal contributed to the England athletics team's tally of 26 medals in 31 events.
She added: "It was a good team effort and being in South Africa helped a lot to deal with things in Australia. I'd like to thank my coach Mark Best and Kelly for their help."
Following her overnight flight from Australia, Christmas still did not miss training at Crawley AC at Crawley Leisure Centre on Monday night, where she was deservedly the centre of attention.
Mark Best said: "Danielle's had a tough time being away from home for the last six weeks and she rose to the occasion.
"I knew she was in good shape and of course she had good tactical and physio support in good conditions in South Africa, which will have helped her a lot."
| | | | | | |
| --- | --- | --- | --- | --- | --- |
| | English National XC | | | | |
| | Inter-counties | | | | |
Danielle took the silver medal at the English Schools Cross-Country Championships at the Norfolk Showground in Norwich behind Essex's Danielle Sale.
English Schools XC 2005 Danielle Christmas (615), Silver medallist

BEST FOR A DECADE

DANIELLE CHRISTMAS became the first runner from Crawley in more than a decade to win a medal at the English Schools Cross-Country Championships. The 17-year-old Crawley AC star finished a superb runner-up in the 4.3km Senior Girls event in Norwich on Saturday.


Her dad, Crawley AC chairman Nigel Christmas praised: "It was a great achievement as she only began cross-country training in January, rather than September which is the normal start.


"As far as I know this was the first time anyone from Crawley AC has won a medal at the championships in the last 15 years."


Representing Surrey Schools, Danielle, from Horley, finished the muddy course in 16mins 2secs, seven seconds behind winner Danielle Sale from Essex.
Summer 2005
On Camp with Kelly
25 Apr 2005

Dame Kelly met up with the junior girls she took to South Africa last year, at Loughborough University on Saturday 23 and Sunday 24 April and gave her full support to mentoring the talented middle distance runners to achieve their dreams in athletics.
Kelly started the two-day programme talking to the athletes, parents and coaches, reflecting on the Norwich Union sponsored 'On Camp with Kelly' experience in South Africa and looking ahead to their future:
"I really believe some of you will be at the 2012 Olympic Games, hopefully in London. Competing in front of a home crowd would be absolutely fantastic!"
Kelly announced plans for the girls to compete in two unique junior races this summer; at the Norwich Union International in Glasgow on 5 June and what promises to be a wonderful occasion at Sheffield on 21 August when Kelly races in her last track meeting in Great Britain.
She added: "Sheffield will be amazing, we've got big plans for that event! I want you all to be there racing."
Kelly arranged for her Coach, Margo Jennings, currently teaching at an Elementary School in Oregon, USA to fly over to give inspirational talks on motivation and planning to the group.
Margo was passionate about the importance of mental training to athletes' preparation, she said: "The greatest athletes in the world, all have highly developed mental skills, which take years to develop. I firmly believe that training your brain is as important as training your body.
"Setbacks should be seen as springboards. Adversity can be an inspirational teacher!"
"It is so important to surround yourself with motivating people, that believe in you. In Athens, Kelly's room was full of motivational statements, quotes and good luck messages. That makes you feel positive.
"I have never seen such focus and concentration in an athlete, as Kelly was in Athens. She was completely absorbed and performed precisely as she visualised. It took incredible mental strength to win the 1500m, after the 800m, but she did it!"
Sports Physician Dr Paul Dijkstra, who is based in Potchefstroom, South Africa also made the trip to Loughborough and gave a series of detailed lectures, reviewing the topics covered 'On Camp with Kelly' and presentations on nutrition and injury prevention.
Each athlete also benefited from a physiotherapy check up with Alison Rose, a member of Kelly's invaluable support team in Athens and a full medical with Paul Dijkstra.
On the final day, Kelly confirmed that she would take three athletes and their coaches to train with her in Europe in June,
The lucky three are: Dani Christmas (Crawley AC), Non Stanford (Swansea Harriers) and Charlotte Browning (Aldershot, Farnham and District AC).
Rounding off an inspirational weekend, Dame Kelly said:
"The girls have all matured beyond belief, they are very motivated. Everyone of you can achieve great things. I believe that you can make it, that's why I put my time, energy and commitment into you girls.
"I will be your mentor for as long as you want me to be. No matter how busy I am in my life, and it's pretty hectic at the moment, I will always have time for you.
"It will not be easy, there will be obstacles in your way. My obstacles and darkest days were very very long. I came from those darkest darkest days to the biggest light there can ever be, winning at the Olympic Games!"
"When I retire, I want to see my girls performing the best you can!"
BMC, Milfield - Fresh from their Loughborough get-together with Dame Kelly, Danielle Christmas (Crawley AC) won an enthralling Women's 1500m A race and 16-year-old Non Stanford (Swansea Harriers) cracked the 3000m qualifying standards for both this summer's European Junior Championships and World Youth Championships on a windy night when records fell and standards showed signs of soaring.
Arguably the most exciting and high quality race of the evening was the Women's 1500m A race, featuring just some of the teenage talents who are confidently expected to beat the UK Athletics qualifying standard of 4:20.00 for the European Junior Championships before the official Trials take place at the Norwich Union AAA Under 20 and Under 23 Championships at Bedford on 2-3 July.
Emily Pidgeon (Gloucester AC), who is not 16 until next month, took off with three laps to go and built an imposing lead before being dramatically caught in the final 20 metres. Christmas crossed the line first in 4:25.16, just outside her current PB. Another Under 20, Carolyn Plateau (Radley Ladies) snatched second in 4:25.53. Pidgeon was third in 4:25.59 with yet another Under 20 from Kelly's Camp, Hannah England (Oxford City) fourth in 4:26.16.
Competing in horrendous windy and wet conditions, Crawley AC stars Charlotte Best and Dani Christmas both disappointingly finished at Loughborough in their events.
Charlotte recorded 2m 6.41secs in Under-25s 800m, just a second behind the winner.
Dani was 20 seconds off her best in the Under-20s 1,500m with 4m 44secs. She contests the South of England Under-20 Championships in Portsmouth this weekend.
NORWICH UNION GRAND PRIX, GLASGOW
WOMEN'S 1000M 'ON CAMP WITH KELLY' RACE 1: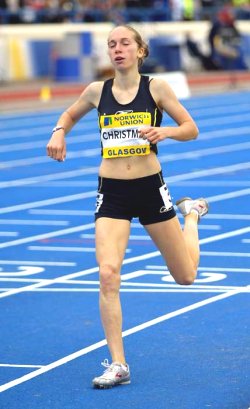 Fittingly on a chilly, some would say wintry, afternoon, Christmas arrived early. Danielle Christmas, that is, the reigning Commonwealth Youth Games 800m Champion ran like a true professional, content to run Kelly-like in the pack until the bell, when she moved into a threatening position before taking the lead and stretching away over the last 250 metres.

All of which came as a pleasant surprise, as she explained: "I didn't know what to expect because I haven't been running well in the last couple of weeks. I had a blood test because the problem seemed to be viral. As much as you try to push all of the doubt out of your mind, it's still hard to do.

But Kelly told us last night to plan every step of today from when we woke up to what race tactics we would employ, and I focussed on that as much as I could."
AAA U20 Track & Field Championships
Pre-race: 1500m (4:20.00): While the amazing Emily Pidgeon (Gloucester) is expected to aim for the 5000m in Kaunas, she inevitably dominates the rankings all through the distances. She is European Juniors No.1 at 1500m has gone three seconds quicker this season than MacLarty, who is second in the UK rankings and fourth in Europe with 4:20.97.
To underline the growing UK strength, Abby Westley is seventh in Europe with 4:21.99 – and then there are Kelly's Campers entering the fray Charlotte Browning (Aldershot, Farnham and District), Danielle Christmas (Crawley), Hannah England (Oxford City), the Euro Juniors 3000m rankings leader Non Stanford (Swansea), Danielle Walker (Royal Sutton Coldfield) and Marrakech-bound Sian Edwards (Kettering).
Winter 2005-2006
Pre-race: Emily Pidgeon will be the overwhelming favourite even though the field includes European Junior 1500m Champion Morag MacLarty (Central AAC), who won at the Birmingham Cross Challenge at the start of this month and was last weekend named Scotland's Athlete of the Year; in-form Nicola Sykes, who set a course record in leading Bedford and County AC to victory at the ECCA Relays Championships a fortnight ago; and several members of the squad being mentored by Olympic double Champion Dame Kelly Holmes including Charlotte Browning (Aldershot, Farnham and District), Dani Christmas (Crawley), Sian Edwards (Kettering), Hannah England (Oxford) and Non Stanford (Swansea Harriers).
Inter-counties
Summer 2006
South of England Championships
Pre-race: The Junior 800m has a field that is far more competitive than the senior women's and could feature the quartet that set the British 4 x 800m U20 record last week. Crawley trio Hannah Brooks, Emily Goodall and Dani Christmas plus Hannah England (Oxford City) will also have opposition from fast improving Stephanie Twell (Aldershot Farnham & District) and Jessica Sparke (Woodford Green with Essex Ladies) - the latter two were well inside the Beijing World junior standard at 1500 last week. Sparke, England and Twell are also entered for the 1500m.
BMC, Solihull, June 2006
Danielle Christmas (Crawley) won the Women's B 800m in 2:05.67, inside the 2:06 qualifying time for the World Junior Championships in Beijing.
Crystal Palace