Athlete List
Most Visited:
Kelly Sotherton
Kelly Holmes
Paula Radcliffe
Yelena Isinbayeva
Emily Pidgeon
B
Andy Baddeley
Steve Backley
Roger Bannister
Sarah Barker
Danielle Barnes
Charlotte Bates
Jamie Baulch
Tim Benjamin
Phillip Berntsen
Charlotte Best
John Bird
Louise Bloor
Lucy Bowers
Laura Brenton
Charlotte Browning
Mark Burgess
Sarah Burgin
Mickey Bushell
Kathy Butler
Full Name:
Kathy Butler
Born:
22 October 1973, (Edinburgh)
Lived:
Isle of Wight, moved to Canada at 11, switched allegiance to Britain in 2000.
Lives:
much of the year in Wisconsin
Height:
1.75m
Training Partners:
have included Suzy Favor-Hamilton
Event:
5000m/10,000m & Cross Country
Club:
Windsor, Slough, Eton & Hounslow
Coach:
Peter Tegen
Other:
Has a Maple Leaf tattooed on her ankle, with the five-ring Olympic insignia next to it, but jokes there is still room for a Union Jack!

A British lion emblem was added in July 2004, after qualification for the 10,000m at the Athens Olympics!

Personal Bests:
5k
15:10.69
5 Aug 1998
Stockholm, SWE
800
2:05.26
1998
CAN
1500
4:07.68
1997
CAN
1M
4:27.71
1 Jul 1998
Bellinzona, SUI
3k
8:40.97
24 Aug 2001
Brussels, BEL
10k
31:59.27
20 Apr 2001
Walnut CA, USA
10M Road
53:16
13 Aug2003
Half Marathon
74:17
4 Oct 2003
Vilamoura, ESP
Indoor:
1500
4:18.36
2002
New York, USA
1M
4:36.54
1997
CAN
3k
8:54.96
4 Feb 2001
Boston, USA
5k
15:37.02
1997
CAN
Born in Edinburgh, Butler was raised on the Isle of Wight before moving to Canada at the age of 11, going on to become a World class athlete for the Canadians until switching her allegiance to Britain in 2000.
She decided to switch after growing tired of funding her own international career when competing for Canada. The final straw was when she had to pay £600 towards her air fare to the 1999 World Cross Country Championships, where she finished fourth.
1990-1999
She suffered from Graves Disease in the mid 1990s but bounced back and produced one of her best displays when finishing fourth in the 4km race at the 1999 World Cross Country Championships. She also improved her 3000m PB to 8:48.37 that year.
2000
In 2000 Kathy secured the Scottish 1500m title. She finished that year on a high with fifth place in the European Cross Country Championships to help Britain take team Silver.
2001
Her fine winter form continued as she finished second in the Cinque Mulini cross country in Italy.
Into the spring she set a course record of 25:25 over 8km in Chicago and then made her track debut over 10,000m where she ran an impressive 31:59.27.
The summer saw her win the European Cup 3000m and then improve her PB over the distance to 8:43.23 and then 8:40.97. Not surprisingly her form saw her named Scottish Female Athlete of the Year and she again helped the Norwich Union GB Team take Silver in the European Cross Country Championships.
2002
Senior Women's Long Course Race - 8km
As the athletes passed the finish for the first time (after 800m) in the Senior Women's four lap race Paula RADCLIFFE, Liz YELLING, Kathy BUTLER and Hayley YELLING were all well positioned in the main pack. By the end of the first full lap a group of about 15 had broken away with Paula and Deena Drossin leading the way. By the end of the second lap Paula had broken away with three other athletes including Drossin, with Liz, Kathy and Hayley all retaining positions in the top 30. By the end of the third lap Paula and Drossin had broken away and Paula began to open up a lead going into the fourth lap and ran strongly to pull away from Drossin and Colleen De Reuck who led the USA to a team Silver medal.
The Norwich Union GB Team finished fifth in the team competition and first European nation with 69 points just two points behind Japan in fourth (67points).
Kathy Butler ran well over the final lap to pick up a few places and finish in 20th position in a time of 28:12. She said:
"I am quite happy. It was a bit of an up and down race for me, but it was a solid performance. I picked off five or six people on the last lap. I felt strong and others were fading but the finishing straight was so hard"
She won her second Scottish 1500m title in 2002 but was unable to represent her country at the Commonwealth Games due to an injury that did not fully clear until 2003.
2003
The delayed start to 2003 meant Butler failed to find her best form on the track so she moved up in distance with a couple of useful outings in 10 Mile races including a 53:16 clocking, as she prepared for her first serious half marathon at the World Half Marathon Championships in Vilamoura.
Pre-race, Euro xc in Edinburgh - "As a team we have a good chance, but it looks like Ireland have a pretty good team too," said the 30-year-old. "I don't know what Paula's going to do, but we can get a medal even without her. I just don't know what colour of medal."
"I'm pretty excited about it," she said. "I know my team-mates pretty well, and I love Edinburgh. Everyone has known this was coming for a few years now and it's one I've been working towards."

She helped the Norwich Union GB Team win Gold at the European Cross Country Championships in Edinburgh, just three miles from where she was born and then finished second in the Venta de Banos Cross Country.
2004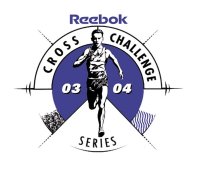 Kathy was 3rd in the Senior/International women's race at the Reebok Challenge in Belfast, in a time of 19:20.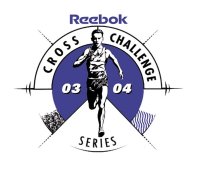 She shook off a stomach bug to win with a front-running performance at the Reebok Inter-counties in Nottingham.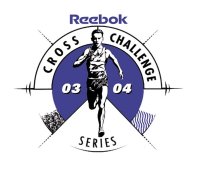 Kathy was 2nd in the Reebok 2003/2004 series, with 204 points.
Her 11th place World Cross led the Norwich Union GB Team to Bronze and she went to finish 20th in the 4km race the following day.
NU London Grand Prix
-
Kathy Butler (Windsor, Slough, Eton and Hounslow AC) warmed-up superbly for the Olympics 10,000m by clocking a 5000m PB of 15:07.15 for second place behind the World Cross Country Champion, Edith Masai (Kenya). Butler, whose previous best of 15:10.69 dated from 1998, ran a controlled race and sprinted from fourth to second on the last lap, by which time Masai was well clear and on her way to victory in 14:58.96. Her finishing burst took Butler comfortably beyond Aniko Kalovics (Hungary), who was third in 15:10.21, and Kirsi Valasti (Finland), who enjoyed the run of her life for fourth place in 15:10.52, a massive PB. World Cross Country Champion Benita Johnson (Australia) was fifth in 15:16.61.
Kathy Butler (Windsor, Slough, Eton and Hounslow AC) was sixth in 8:52.34 as she prepares for the Games 10,000m by running in the IAAF Golden League meeting in Zurich, Switzerland, on Friday night, 6 August.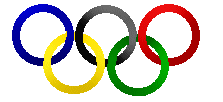 Thanks to Getty Images
Kathy Butler finished 12th in the Olympic 10,000m final in 31:41.13 and said she was a little disappointed she didn't run quicker.
"It was a bit slower at the start than I would have liked and we lost quite a bit of time, otherwise I would have been on for a personal best," said Butler.
"The plan was to hold back in the first couple of kilometres and then start racing.
"It was quite good as I beat some runners who were ranked above me and there was an amazing atmosphere in the stadium."
Kathy Butler (Windsor Slough Eton & Hounslow), who led the Norwich Union GB Senior Women's Team to Bronze medals at this year's IAAF World Cross Country Championships, scored a brilliant victory to win Sunday's 25th Cross Internacional de Venta de Baños in Spain on Sunday 19 December in her first cross country race of the season.
She pulled away from the rest of the field with Ines Monteiro at about halfway, then gradually drew away from the Portuguese runner, who finished seventh in last weekend's Spar European Cross Country Championships.
Butler, who won the 6.6km race in 20:38, ten seconds ahead of Monteiro told reporters: "I felt great throughout the race and hope this is a good beginning for a marvellous 2005 season for me".
2005
Kathy was 9th in the View From International XC in Edinburgh, in a field that would not be out of place at a World Championships.
UK Inter-Countries XC

Pre-race: Senior Women's 8km Championship: Running: The three medallists from last year are all in good form: Defending Champion Kathy Butler (Scotland East), who led home the Norwich Union GB Bronze medallists in Brussels 12 months ago, is back from her USA training base in good shape; last year's Silver medallist Natalie Harvey (Surrey) won the IAAF Permit meeting in Diekirch, Luxembourg, a few weeks ago; and last year's Bronze medallist Hayley Yelling has not only won the European title but also romped to victory in the English National.
World XC

Pre-race: Kathy Butler, who led the Norwich Union GB Senior Women to the 8km Bronze medals last year and who made her World Cross Country Championships debut at 16. She was 59th in the Junior Women's race on her first appearance, in Aix-les-Baines, France, in 1990. Last year, 12 World Cross Country Championships after her debut, Kathy was a heroine twice over. She finished 11th in the 8km race to lead Norwich Union GB to the Team Bronze medals and less than 24 hours later was 20th in the 4km race.

Kathy and Hayley Yelling have both volunteered to double their efforts in GB's chase for medals. Kathy, who last year finished 11th in the 8km race and 20th in the 4km the following day, says; "The 8km is my focus but I always said that if I can also run the 4km, I would be happy to try and help the team to do as well as we can. Every year is different as I never know how well I will recover from running the day before. Last year the 4km was a bit of a struggle but there's only one way to run the World Cross – as hard as you can."

She did the bulk of her training in Bolder and says: "I've approached things slightly differently this year so it's taken me a bit longer to come down to sea level and feel good. But I think my fitness is pretty similar to last year."

Of GB's medal prospects, she says: "It's always hard to know how strong the other teams are going to be on the day but of course I think we have got a good chance."
2006