Athlete List
Most Visited:
Kelly Sotherton
Kelly Holmes
Paula Radcliffe
Yelena Isinbayeva
Emily Pidgeon
P
Emma Pallant
Laura Park
Jonathon Pepper
Jennifer Pereira
Tom Phillips
Emily Pidgeon
Hayley Pointer
Sarah Ponsford
Stacey Preston
Ruth Proctor
Charlotte Purdue
Melanie Purkiss
Amanda Pyrah
Full Name:
Hayley Pointer

Born:
2nd October 1988
Age:
16
Event:
Middle distance, Cross-country
Club:
Team Southampton (previously New Forest Junior AC)
Coach:

Penny Forse (previously

Tim Wilding)
County:
Hampshire
Personal Bests:
| | | | |
| --- | --- | --- | --- |
| 800m | 2:18.? | 2004 | Bournemouth, GBR |
| 1500m | 4:??.? | 2004 | ?, GBR |
| 3000m | 10:22.63 | 16 May 2004 | Portsmouth, GBR |
2002
HAMPSHIRE'S under-13 and under-15 girls are sporting a golden glow this week after triumphing in the Reebok UK Inter-Counties Championships at Woollaton Park, Nottingham.

Although Aldershot athletes dominated the under-15 placings, the under-13 triumph was very much a south coast affair with Southampton City, New Forest Juniors and Stubbington Green Runners providing three of the four scorers.

Stacey Preston of Aldershot, Farnham & District was the individual silver medallist and then came Southampton City's Jodie Bowers in a battling ninth place from 292 finishers.

Rebecca Gough of Stubbington was next home for Hampshire in 23rd spot followed by the New Forest's Hayley Pointer in 27th.
2003
Hayley was 4th in Junior Girls' race on her home course at the Southern Districts cross-country at Gang Warily, Fawley.
Hayley was 83rd at English Schools Cross-Country Championships (Stanmer Park, Brighton) in March.
Hayley was last in her heat in the English Schools Junior Girls' 800m at the Don Valley Stadium, Sheffield in a time of 2:30.59, over 10 seconds off her personal best time.
2004
Hayley was 2nd at Hampshire Schools.
Hayley was 10th in the Inter Girls race at the South-East English Schools Cross-country Championships on 14th February at Wellington College in Berkshire. Hampshire won the Team Score.
Hayley was 6th in the Hampshire Cross-country League Series 2003/2004.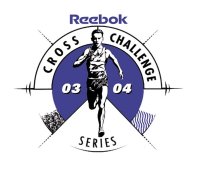 Hayley was 56th in the U15s race at the Reebok Inter-counties in Nottingham. Hampshire won the Team Gold.
Hayley was 2nd in the Wessex Cross-country League Series 20043/2004. NFJAC also picked up the Team Silver.
In March, Hayley was 74th in the Inter Girls' race at English Schools in Maidstone, Kent.
Hampshire & Vectis were 2nd in the team score.
Hayley was 8th for Hampshire County in the 15-17 Girls London Mini-marathon.
Hayley took the Under 17 girls 3000m silver medal at the Hampshire Track and Field Championships, in a time of 10:22.63, behind AFD's India Lee.
Pre-race - English Schools Track & Field Championships: HAMPSHIRE will be out to rediscover their golden touch at the English Schools' Track & Field Championships, which begin in Gateshead today. Hayley will be part of the talent-filled line-up in the Intermediate girls' 3,000m.
Hayley was 11th in the Intermediate Girls' 3000m at English schools, beating many class athletes, including Hampshire rival India Lee, and Suffolk's Laura Dowsing. She ran a personal best time of 10:22.04 in a class race, won by Gloucestershire's Emily Pidgeon.
Hayley won the Under-17 Inter-counties 3000m at Kingsmeadow in August in 10:27.36. Hampshire U17 women took equal third place with Sussex in the team score.
ATHLETICS - Hampshire go close at hilly Stowe

Hampshire sent a large contingent of runners to the annual South of England Cross-Country Championships, run on a tough, hilly course at Stowe School in Buckinghamshire.
A strong under-17 women's team failed to win their group by just one point from Essex despite Aldershot's Stephanie Twell recording a fine win.
Two other Aldershot girls, Emma Pallant and Hannah Jones, were fourth and sixth, followed by Sasha Mucci (Southampton) 16th, Polly Keen (Havant) 20th, Hayley Pointer (New Forest) 25th, India Lee (Aldershot) 26th and Lucy Bowers (Southampton) 40th.
With Aldershot's Charlotte Purdue leading the way in second place, Hampshire were third in the under-15 girls' race.
Southampton's Louise Webb had a good run for fourth and behind here were Sarah Burgin in tenth, Michelle Hallett (Southampton) 35th, Rebecca Jones (Aldershot) 45th, Rio Brookes-Gibbs (Southampton) 51st and Georgina Gair (Portsmouth) 56th.
Hampshire's young senior women's squad finished last despite a great run from Winchester's Rachel Townend for fourth.
Next came Natalie Coveney (Winchester) 27th, Heather Buckingham (Southampton) 30th, Rachel Kinchington (Overton) 40th, Emily Lowndes (Winchester) 52nd, Tahli Gill (Aldershot) 53rd, Sam Stewart (Southampton) 57th and Sarah Bolton (Basingstoke) 61st.
Hampshire's lone under-20 women's runner was Jade Davies (New Forest) in 15th. Pick of the county's under-13 girls was Winchester's Nicola Ferris in 11th.
Aldershot pair Andrea McCarthy and Claire Arnold were 30th and 31st respectively. They were followed by Alice Cole (New Forest) 37th, Hannah Vosser (Winchester) 38th, Brogan Percy (Isle of Wight) 45th, Ollie Berry (Winchester) 47th and Catriona McGill (Aldershot) 56th. The county placed seventh.
Hayley was invited to run at the Iris Lotto Crosscup in Brussels on 19th December, representing the South of England. She ran as a Junior woman, and came in 26th position, credible considering she was running against girls several years older than herself.
2005
| | | | | |
| --- | --- | --- | --- | --- |
| | Hampshire XC Championships | Dibden Enclosure | U17 | 5th |
| | Hampshrie Schools XC | Alton | Intermediate girls | 4th |
| 12th March | English Schools XC | Norwich | Intermediate girls | 7th |
On the track, Hayley took the Hampshire Championships and South-East Schools Inter-counties titles and Hampshire Schools silver over 3000m.
English Schools Track & Field Championships 2005 -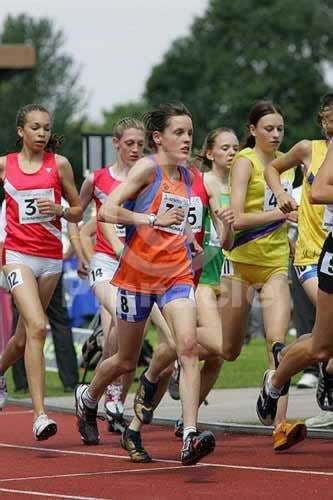 During the August of 2005 she transferred her coaching to Penny Forse, who coaches a group of athletes including Southampton's Rebecca Gough. Hayley eventually ended her five-year stint at New Forest Junior AC at the South of England Road Relays at Rushmoor, where she returned from injury to finish ?th fastest individual overall.
Hayley raced sparingly over the first half of the Cross-country season, as she waited for her affliation with Team Southampton to begin.
Reebok xc
She finished 5th in the South-East Colleges Cross-Country in Chichester, and 3rd at her first Hampshire League race at Overton, but improved to finish 10th at the Southern Inter-Counties Cross-country in Thetford.
2006
| | | | | | |
| --- | --- | --- | --- | --- | --- |
| | Hampshire XC Championships | Staunton Park, Havant | U17 | 8th | |
| | Hampshire Schools XC | Gang Warily, Fawley | Senior Girls | 6th | |
| | UK Inter-Counties XC | Woollaton Park, Nottingham | U17 | | |
| 25th March | English Schools XC | Mansfield | Senior Girls | 53rd | |
| 31st March | British Colleges Sport XC | Loughborough University | | 8th | |
2006-2007 season
| | | | | |
| --- | --- | --- | --- | --- |
| 6th January | Hampshire X Championships | Basingstoke | U20 | 3rd |
| 24th February | UK Inter-Counties XC | Woollaton Park, Nottingham | U20 | 24th |
| 24th March | English Schools XC | Temple Newsham, Leeds | Senior Girls | 36th |