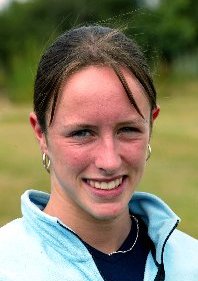 | | |
| --- | --- |
| Full Name: | Charlotte Moore |
| Born: | 4th January/February? 1985 (Reading) |
| Height: | 1.64m |
| Weight: | 49kg |
| Event: | Middle Distance |
| Club: | Bournemouth AC |
| County: | Dorset |
| Coach: | Christina Boxer |
| Sponsors: | Asics |
Personal Bests:
| | | | |
| --- | --- | --- | --- |
| 1500 | 4:13.95 | 14 Aug 2002 | Watford, GBR |
| 800 | 1:59.75 | 29 July 2002 | Manchester, GBR |
| 400 | 57.0 | 14 July 2001 | Kingston, GBR |
| 3km | 9:50.1 | 10 May 2000 | Watford, GBR |
| 5kmR | 16:38. | 2002 | |
1997
She set a British U13 age best with 3:00.1 for 1000m in 1997, when she also ran the second best ever for 1500m with 4:39.3.
1998
Charlotte was 18th in the Junior Girls Cross-country race at English Schools at Cheltenham in 1998 in a time of 13:56.
1999
Charlotte was 7th in the Junior Girls Cross-country race at English Schools at Luton in 1999 in a time of 13:40.
She won English Schools titles for junior girls 1500m in 1999 with a time of 4:38.39.
2000
At cross-country she was 3rd in the CAU U15s in 2000.
Charlotte has shown exceptional promise for several years, winning the AAAs U15 800m for three successive years 1998-2000 and making her junior international debut at 1500m in 2000 at the age of 15.
She took the Silver in the Intermediate Girls' 1500m at English Schools.
2001
In 2001, at 16, she ran 2:05.86 for 800m and 4:23.07 for 1500m.
She won the English Schools Intermediate Girls' 800m in 2001.
English Schools Track and Field Championships 2001 (2nd, Inter girls 1500m) Left - Heat, Right - Final
English Schools Track and Field Championships 2002 (1st, Inter girls 800m)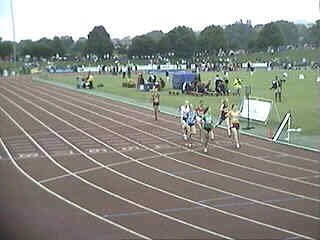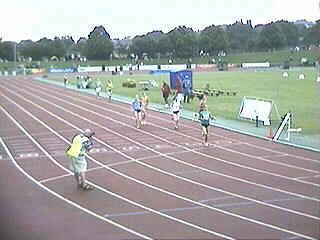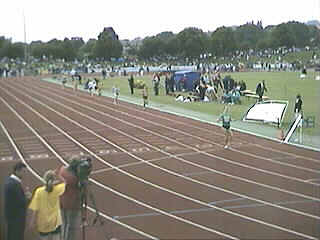 Left to Right - Heat 1 round 1, Semi0finals, Final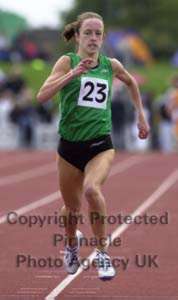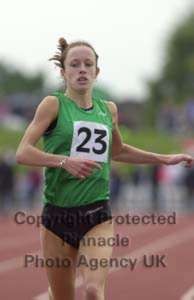 Winner!

2002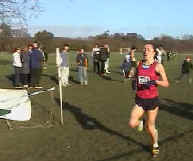 Charlotte winning the Dorset Schools
Despite her professed dislike for cross-country, the track specialist started 2002 by winning the Dorset Schools Cross Country Championships at Wey Valley Schools on 19th June, and followed it up with the Inter-counties U17 cross-country title, won in just the final few metres of the windy course in Nottingham.
English Schools Cross Country Championships, Chelmsford: Senior Girls
Into the teeth of the gale, once she got into the up-hill finishing straight, Sally Oldfield was able to stretch away from the Reebok Inter-Counties Under 17 Charlotte Moore (Bournemouth AC), the Frost twins Bryony and Kathryn (Isle of Wight AC) and the amazingly consistent Charlotte Wickham (Gateshead Harriers), who has remained to the fore through the age groups. Charlotte came away with silver, finishing 7 seconds down on Oldfield.
Charlotte took gold at the ESSA Championships at Chelmsford in her first year as a senior girl, shaking off her international rival from Northants in the finishing straight.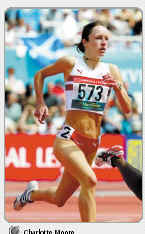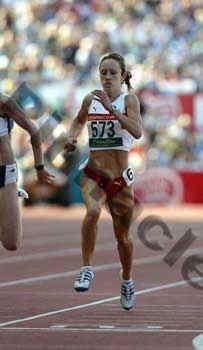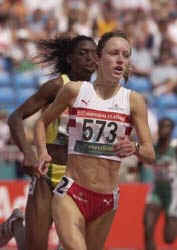 Commonwealth Games 2002
Still with three more season's in junior ranks, she elected to go to the Commonwealth Games rather than the World Junior Championships in 2002. Charlotte ran sensationally well in Manchester, improving her 800m best from the 2:02.39, and coming 4th in the trials, and then running a British Junior record of 2:00.95 in the semi-final, and improving this to 1:59.75 for 6th in the final.
At 1500m she ran 4:16.53 in June and won a junior international 1500m in 4:20.14 before taking her best to 4:13.94 with a win at Watford.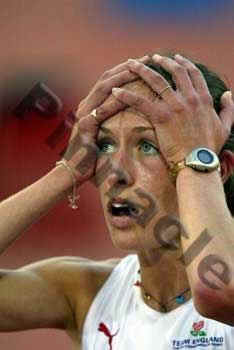 Charlotte Moore cannot believe her eyes as she sees British Junior record of 1:59.75 in the Final
2003
Charlotte started the cross-country season by winning the BMC race at Bristol, and was second, a long way behind Charlotte Dale at Cardiff. She was second at the Junior International against Portugal and Spain in January but fell back to 10th in the CAU U20 Cross-Country.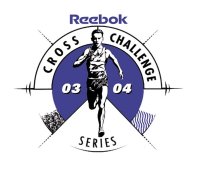 The reigning Under 17 Champion, Charlotte Moore (Dorset), finished 10th in 24:33 her first-ever venture over 6km. Not bad considering the Commonwealth Games 800m finalist is still not doing anything like the mileage of the girls around her in this race.
At the English Schools Cross-country Charlotte led the Senior Girls. She ran an extremely strong and dominant race throughout, and came into the finishing approaches in the lead. Dani Barnes from Devon was on her shoulder, and as they entered the final straight it was a nail-biting struggle for the line. In the end, Dani crossed the line an indicated 1 second ahead of Charlotte.
Charlotte was also beaten by Barnes in running 1500m in 4:15.54 at Wythenshawe. She ran 800m in 2:02.45 and 2:02.59 before second in the AAA U20s. After her winning her heat easily in 2:02.49 she went off fast in the final but ran out of steam in the closing stages and had to settle for a silver medal in 2:03.40 at the European Juniors. She was seventh in the British Grand Prix 1500m in a personal best time of 4:13.00 and ran an 800m season's best of 2:01.21 for third at San Sebastian.
She (just) went out in her heat of the 800m at the World Championships in Paris.
Charlotte won the 1000m at the Brussels Golden League competition.
2004
Charlotte won the 800m in 2:06.13, almost 10 seconds clear of the field, to go fourth on the UK all-time Under 20 list at a Midland Open meeting at the National Indoor Arena, Birmingham, on Sunday 8 February. The 19-year-old's time was beaten by only one Senior at the Norwich Union World Trials and AAA Championships in Sheffield – Kelly Holmes (Ealing, Southall and Middlesex AC), who won the title in 2:01.40. The World Indoor Championships qualifying time is 2:04.00.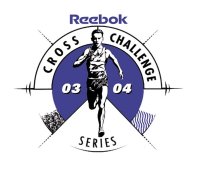 Charlotte was 5th in the Senior Women's 4km at the Reebok Inter-counties in Nottingham.
The Thales Fanny Blankers-Koen Games, an IAAF Grand Prix I meeting, at Hengelo in the Netherlands on Monday evening, 31 May: 19-year-old Charlotte Moore (Bournemouth AC) was ninth in 2:04.59 in the 800m, won by the incomparable Maria Mutola (Mozambique) in a world leading 1:59.49. While Moore's time was well inside the IAAF World Juniors qualifying standard of 2:07.00, she knows the Olympic 'A' standard of 2:00.00 is within her capabilities, having run 1:59.75 at the 2002 Commonwealth Games and 2:01.21 last summer.
Sadly Charlotte Moore was eliminated at the semi-final stage of the World Junior Championships 800m. The British squad generally didn't seem to adapt to the extreme heat and missed out on the medals completely.
2005
2006
Pre-race: Senior Men and Senior Women 4km (incorporating Welsh Champs)

Charlotte Moore, who won the Under 13 Girls' race at the very first Reebok Cross Challenge meeting in 1997 and became the first GB Junior Woman to run 800m in sub-2 minutes, has battled along the road back to form since the 2004 IAAF World Junior Championships in Grosseto, when she was heart-broken not to reach the 800m final. . Moore faces quality such as Ellie Baker (South London Harriers), who was second in this Women's race 12 months ago and was among the Norwich GB Senior Women's squad that won Team Silver medals in Tilburg last month; Dani Barnes (Newquay and Par), who is as proficient over the country as on the track; and Sonia Thomas (Sale Harriers Manchester), a former GB Junior international who is a perpetual danger.

Cardiff